On this page you will find details of ongoing studies for which need volunteers.
If you would like to take part in one of our research studies please use the contact details provided.
"Attention and Memory in the Human Brain"
Have you ever lost your keys, kept looking in the obvious places and still not found them? Then suddenly you spot them and think "oh yes, of course"!
Our group is interested in how our memories change they way we look at and interact with our environment. We use simple and fun computer tasks to understand how people learn new information, and then use it to guide their behaviour in other situations. In some studies, we use EEG, or electroencephalogram, a well-established and safe way to measure brain activity while you perform the tasks.
If you think you may be interested in participating, please contact us, and we'll let you know what studies are running, and how much we pay.
The Impact of Stroke On Directing Attention
With 152,000 incidents a year in the UK (more than one every five minutes), stroke is a frequent and potentially seriously disabling medical condition. Impairments are diverse and encompass speech, motor functions, or attention.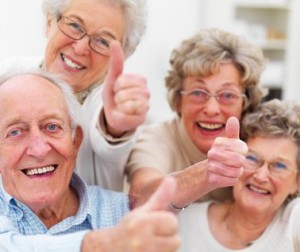 We are researching how strokes affect attention and distraction. Our studies involve recording brain activity using different methods (MRI and EEG) while participants perform attention tasks on a computer. We hope our results will contribute to understanding the consequences of stroke on behaviour and therefore help improve diagnosis and rehabilitation. 
---
If you are healthy, over 50, and enthusiastic about taking part in research, we would be happy if we could welcome you as a control participant.
---
For further information, please contact:
Understanding Mood Swings using iPad-Based Testing & Brain Imaging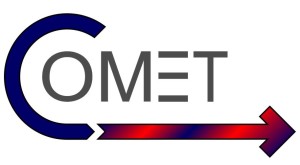 Have you been experiencing mood swings?
Have you recently engaged in risky behaviour, been so hyper that you got into trouble, had much more energy than usual and/or been so irritable that you started fights?
We are investigating mood instability and cognitive function in individuals (over 18 years old) who show symptoms of mood disorders, and also individuals who have never experienced problematic moods. This study involves playing daily app-based games presented on an iPad, wearing an activity tracking watch and completing 2 MRI (Magnetic Resonance Imaging) and MEG (Magnetoencephalography) brain scans during a 10-week period.
Participants will be reimbursed for their time and travel expenses.
For more information, please visit conbrio.psych.ox.ac.uk/comet.
To get involved, please complete our online questionnaire: Click Here
T: 07825 096704
E: comet@psych.ox.ac.uk
VIDEO-GAMERS:
Are you interested in helping us understand cognitive changes that occur in those who play video-games?
We are investigating how video-games can change cognitive abilities, such as attention, memory and impulsivity.  You will be tested on 2 separate days, on a sensitive battery of cognitive tests carried out in Department of Experimental Psychology.
Who can take part? People who…
Play action or strategy video-games on a weekly basis
Are 18-30 years of age
Have normal/corrected to normal vision
Please contact Dr Nahid Zokaei (Nahid.zokaei@psych.ox.ac.uk) if you are interested in taking part.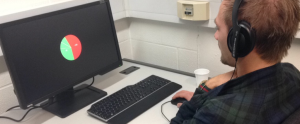 TRAINING IN ELDERLY:
Can we train cognitive abilities such as attention and task switching in the elderly population?
We are developing a novel game to train cognitive functions including attention, task switching and filtering abilities in the elderly population.
Who can take part? People who…
Are 60-80 years of age
Have normal/corrected to normal vision
Have no history of neurological or mental illness
Please contact Dr Nahid Zokaei (Nahid.zokaei@psych.ox.ac.uk) if you are interested in taking part.
SONA:
Are you interested in taking part in psychology experiments carried out in University of Oxford?
Who can take part? People who…
Are 18-60 years of age
Have normal/corrected to normal vision
Please email: opradmin@maillist.ox.ac.uk for a username and password to access currently available studies on: https://opr.sona-systems.com
Friends of OxDare:
Are you over 50 years of age and interested in taking part in aging research?
You can sign-up online via Friends of OxDare website: http://www.oxdare.ox.ac.uk/become-a-friend) or by telephone: 01865 283806.